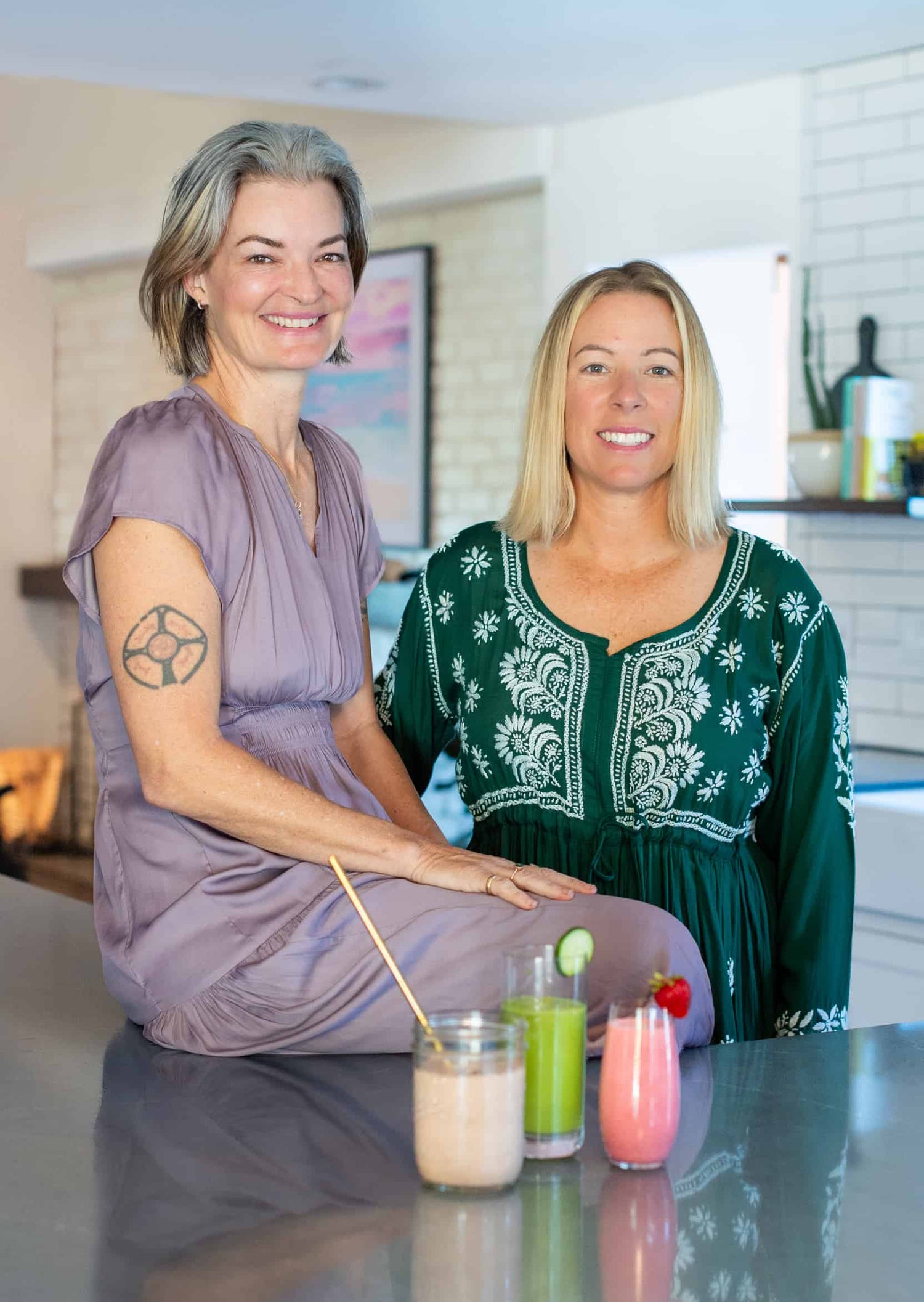 Meet the Founders
XO Jacqui was created to help women stay vital and strong. Co-founders Alexis and Jacqui, both entrepreneurs and mothers, (and tennis players) teamed up to form XO Jacqui after searching for a protein powder that was organic, healthy and supported the special needs that women have as they age. "We wanted something easy and simple that we could mix with our favorite fruit and alternative milk and take on the go." Alexis and Jacqui know that getting the right amount of protein is vital for lean muscle and bone health. When neither of them could find something that worked they decided to create it themselves. Alexis and Jacqui know from experience that it can be tough to balance work, life and health, and that personal care can take a back seat. With XO Jacqui by your side, you can feel confident knowing that you're taking every step to stay healthy and happy.
Made For Women By Women in Ojai, California
Our aim was to create a product that was good to our bodies and tasted great while also packing the protein our bodies so urgently need at this stage of life. So, we got a group of women from all different backgrounds together in our kitchen in Ojai, California and let them be our guide.
We sampled dozens of formulations and multiple recipes, and their input brought us to the delicious, not-too-sweet, protein powder we have today.
Thank you to all the Ojai women who helped strengthen women around the world!