XO/Recipes
Menopause is a time to refine your palate, move away from refined sugar and fill your system with whole food, organic ingredients. 
Our co-founder and baker Alexis creates yummy recipes centered around our protein powders, boosts and sweetener. From morning smoothies to baked treats, and yes, even ice cream, we've got something for every craving, especially that late night snack monster. (Anyone else, or just us?)
Start with our tips for the best products to use in our recipes >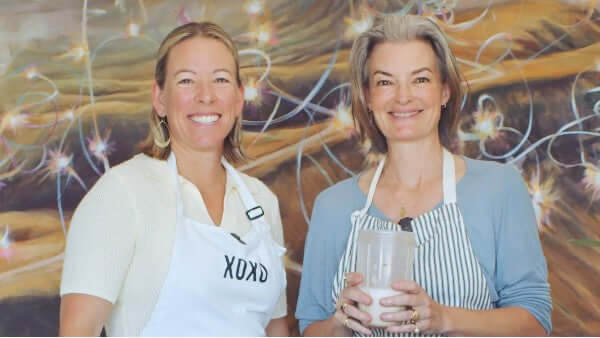 XO Jacqui's Fresh + Creamy Almond Milk
There's an unmistakable freshness that comes with creating your own nut milk. Store-bougt versions, while convenient, often contain additives, preservatives and hidden sugars that can dim thegenuine nutty flavor and undermine the health benefits. Making your own almond milk at home is surprisingly easy.
Keep Your Cool Yogurt Smoothie

XO Fresh + Creamy Almond Milk

Sweet Honey & Chia Smoothie

Iced Coffee XO Protein Drink

Beat Bloat De-Puff Smoothie

Passionate Embrace Sizzle Smoothie

Gut Smoothie (Probiotic Green Ginger Smoothie)

Overnight Chia Breakfast Pudding

On-the-Go No-Blender Shake